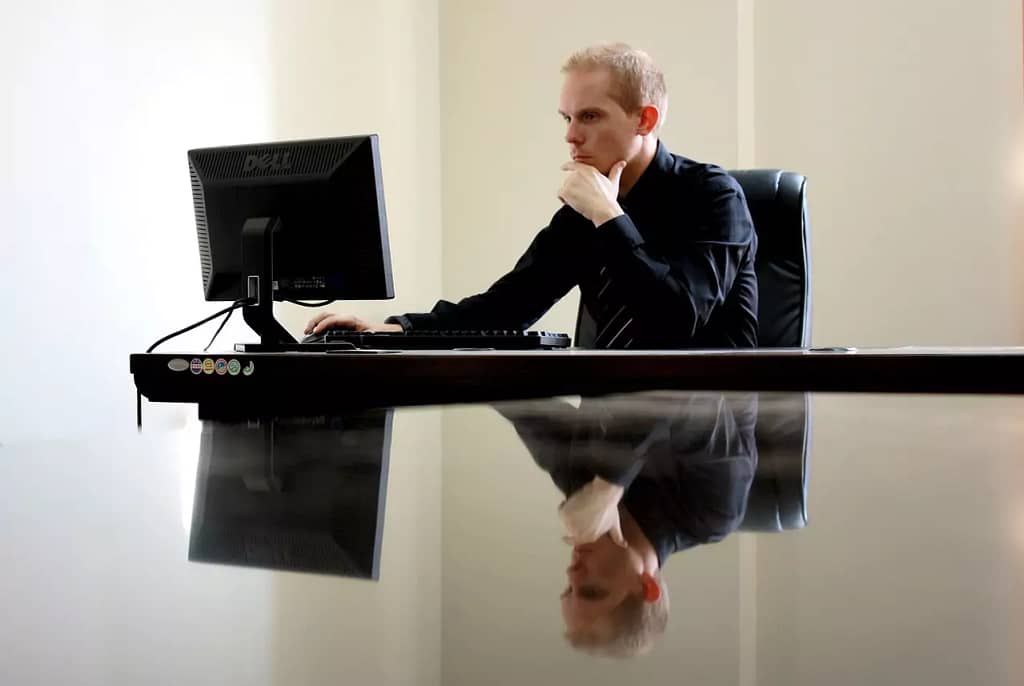 Many of Australia's top entrepreneurs have experienced difficulties, but they have managed to overcome them by either revamping their company models or just doing what they do best to keep their companies doing well. Here are some of the leading Australian male entrepreneurs in 2021:
Nick Molnar
Nicholas Molnar, the co-founder of Afterpay, has returned to his rightful place at the leadership of the startup. Molnar, who co-founded the buy-now, pay-later (BNPL) firm with Anthony Eisen, recently returned to Afterpay as managing director to work on the firm's US plans. The company's international popularity has soared, with a global client base of more than 11 million individuals.
RuslanKogan
Ruslan rode the wave of internet shopping with finesse as the creator of one of Australia's leading pure play internet shops. Ruslan's success may be owed in large part to the expansion of its Amazon-style shop Kogan Marketplace, which saw gross sales rise by 71.2 percent in the second half.
Cliff Obrecht
Cliff is the co-founder and COO of Canva. Canva is a multibillion-dollar technology firm. Canva is a ground-breaking online design tool that has evolved to become one of the world's leading tech companies. With annual sales reaching $500 million, it is currently one of the fastest-growing IT firms.
Fung Lam
New Aim, one of Australia's fastest-growing businesses under Fung Lam, is changing the way we shop. New Aim began as an eBay seller and has since evolved into one of the country's leading dropshipping companies, working with retail stores both online and off.
Larry Diamond
Incredibly simple repayments, and responsiveness are all priorities for online and in-store shoppers. In a society where cash is now increasingly cheaper, we are seeing the downfall of credit cards and the rapid development of this alternative payment option. Zip Co, formed by entrepreneur Larry Diamond, is well-positioned in this field.
Rael Ross
Butn has sponsored more than half a billion dollars' worth of products and services for both big and small Australian businesses ever since its establishment by Rael Ross in 2018, and it shows no signs of slowing down.
Dr Sean Parsons
Dr. Sean Parsons established Brisbrane to develop easy-to-use high-performance diagnostics for commonplace infectious illnesses like the flu, as well as to prepare for a possible future flu pandemic.
Carlos Ferri
Carlos Ferri, the CEO of logistics technology company Zapala, sees his company's Shipeezi and Zapala Go products as the "brains" of freight forwarding and transportation firms, profiting in an era when traceability is critical. Zapala's software is used by customers ranging from David Jones to Coles to trace their shipments.
Lance Giles
Following the healthy prepared meals delivery company Youfoodz being listed on the Australian Stock Exchange at the end of 2020, the year ended on a high note for founder and CEO, Lance Giles. As Giles attempts to grab market share in New Zealand and Australia, health and quality are major drivers of the Youfoodz business strategy.
IzharBasha
Izhar Bashar worked as a lawyer before joining the supplement and plant-based protein sector. When he was diagnosed with a serious autoimmune illness, however, everything changed. Basha opened a modest supplements business in the Randwick area of Sydney after having the illness under control. EHPlabs scored a big victory when major US retailer The Vitamin Shoppe agreed to carry Basha's products throughout its 850-store network, capping off a period of fast worldwide expansion for the company.
Ben Bradshaw
Ben Bradshaw co-founded the umbrella organization Disrupt Digital, which currently sits atop companies Search Marketing Experts and Get More Traffic. SponsoredLinx is an SEO and Google AdWords management business, which he co-founded in 2006. His record label, Disrupt Music Group, also scored its first significant signing with Gold Coast musician Golding.
Micky Ahuja
Micky Ahuja is the founder of MA Services Group, an Australian security services firm. During COVID-19, MA Services Group's revenue boomed, but the firm shifted its focus to vital companies like grocery stores, and Ahuja started to market crowd control bollards. With Amazon Australia as a customer, a powerhouse rapidly growing across the country, Ahuja's revenue streams are unlikely to dry up soon.
Daniel Wessels
Jacaranda CEO Daniel Wessels announced a substantial expansion in 2020, including a move into prime lending. Jacaranda has grown by utilizing cutting-edge algorithms and machine intelligence to give funding to individuals who are frequently labeled "unbankable" by traditional lenders.
Jackson Meyer
Verus Global, Jackson Meyers' company that is almost two years old, made $42 million in its first financial year of business. In addition, the freight forwarding firm swiftly developed 15 offices in Australia, Hong Kong, mainland China, and the United Kingdom.
Andy Taylor
Andy Taylor founded Douugh, which made its debut on the Australian Stock Exchange in October and was a game-changer for him. The platform appeared on the exchange after obtaining $6 million in funding to promote its new app in the US, with an Australian launch planned for 2021.
Josh Fegan
Josh Fegan is the founder of Althea Group, one of Australia's leading cannabis companies. Legislative reforms and new global agreements have been high on the company's priority list, opening the path for future expansion. Cannabis was recently reclassified by the United Nations so that it is no longer considered a dangerous drug. This has benefited Australian cannabis producers such as Althea.
Rory Boyle
Rory Boyle's Hampers with Bite, one of Australia's leading distributors of corporate hampers and gifts, helped maintain connections amid a year of social distance.
Though Boyle's firm is known for its food hampers, he wanted to branch out and create a health package that companies can give to their employees in a matter of hours.
Sam Wood
As many people sought to take self-care seriously during the lockdown, Wood's online workout and nutrition program, 28 by Sam Wood, witnessed considerable growth. It's no surprise that locked-down Australians rushed to the alternative once gyms closed their doors, with a focus on home training, diet, and wellbeing.
Christian Pacheco
Christian Pacheco's Virtual IT Group, one of Australia's top managed services providers (MSPs), uses artificial intelligence to enhance response and resolution times, resulting in net productivity improvements. Pacheco established the Wollongong-based firm more than a decade ago, and it now utilizes AI to detect and respond to interruption triggers before they affect consumers.
James Gilmour
Gilmour Space Technologies creates rockets capable of launching satellites weighing up to 300 kg into low Earth orbit. The firm is a genuine leader in Australia's burgeoning space industry, fueling the sector's growth and collaborating with key partners and government agencies around the world to get its comparably low-cost rockets off the ground.
Are you a Perth-based male entrepreneur in need of a website or digital advertising services to help you grow your business? Exit Digital Marketing Agency, a Perth web design agency, can help you with it. Reach out to us